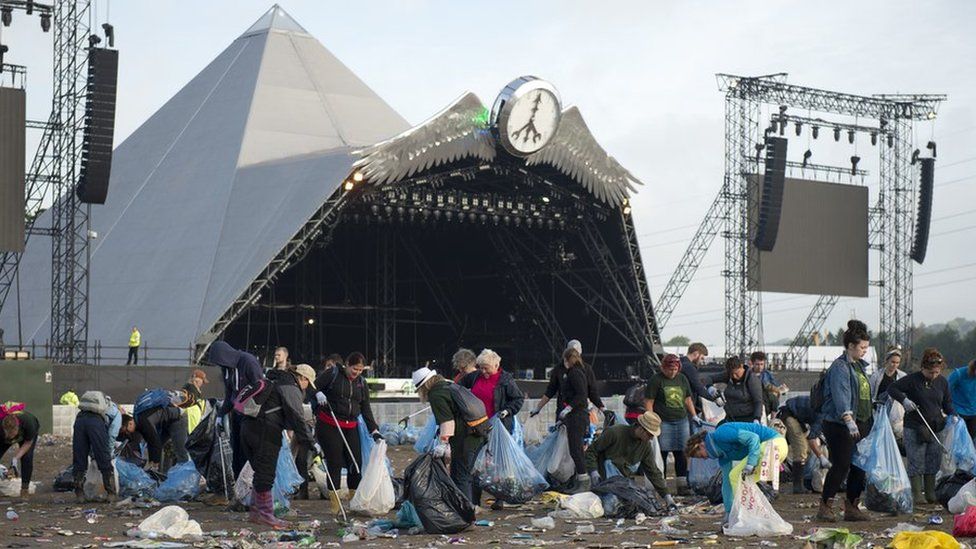 It was a party attended by around 135,00 people.
So – naturally – the mess left behind at Glastonbury was on a monumental scale.
It's up to a team of volunteer litter pickers to carry out the unenviable task of clearing up people's bottles, tents and anything else they'd decided to leave behind.
As campers departed the site, hundreds of people started helping out.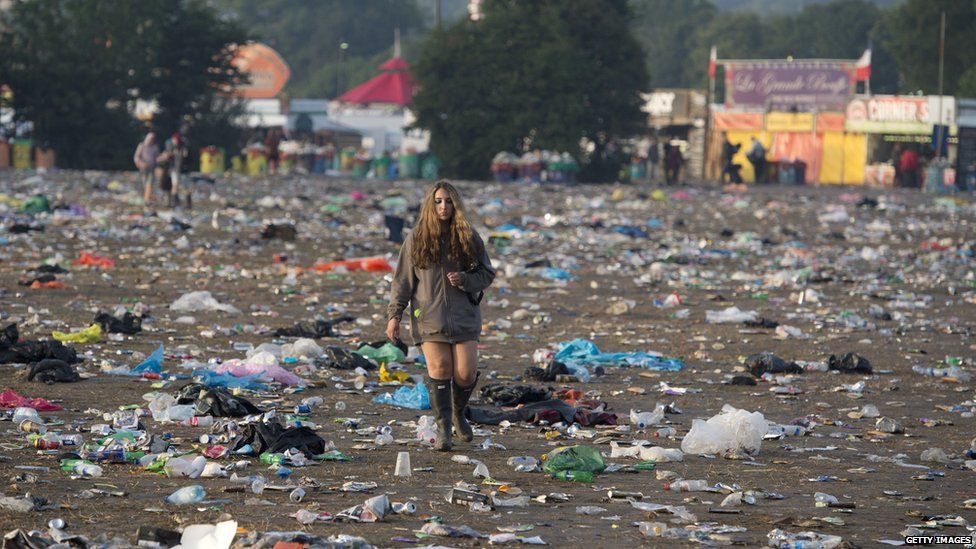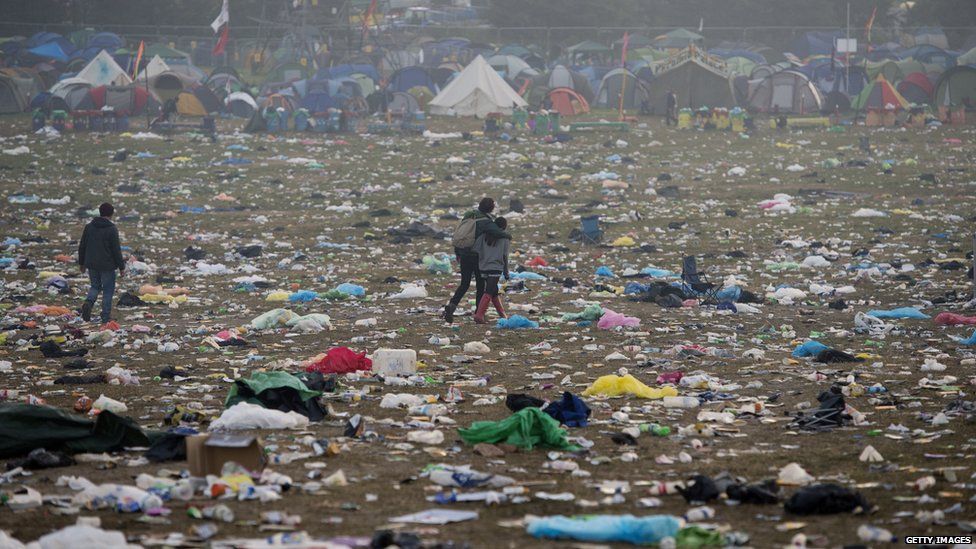 The clean-up is a military-style operation with a focus on recycling.
In 2014, half of all the rubbish at the festival was recycled. Organisers hope it'll be 60% this year.
Last year, 85 tonnes of cans and plastic bottles were recycled, as well as 11 tonnes of clothing, tents and sleeping bags.
Over for another year
The Who brought this year's eventful festival to a close with their headline slot on the Pyramid stage.
Glastonbury 2015 was packed full of memorable moments, including Florence and the Machine stepping up to headline after Foo Fighters had to pull out.
Comedian Simon Brodkin invaded Kanye West's Saturday headline set, while Lionel Richie played to a gigantic crowd on Sunday afternoon.
The festival's organiser, Emily Eavis, tweeted: "Thank you everyone for making it such a wonderful festival. The best yet. Safe journey home and see you next year!"
She told Digital Spy that the three headliners have already been booked for 2016.
The festival is then taking a year off in 2017.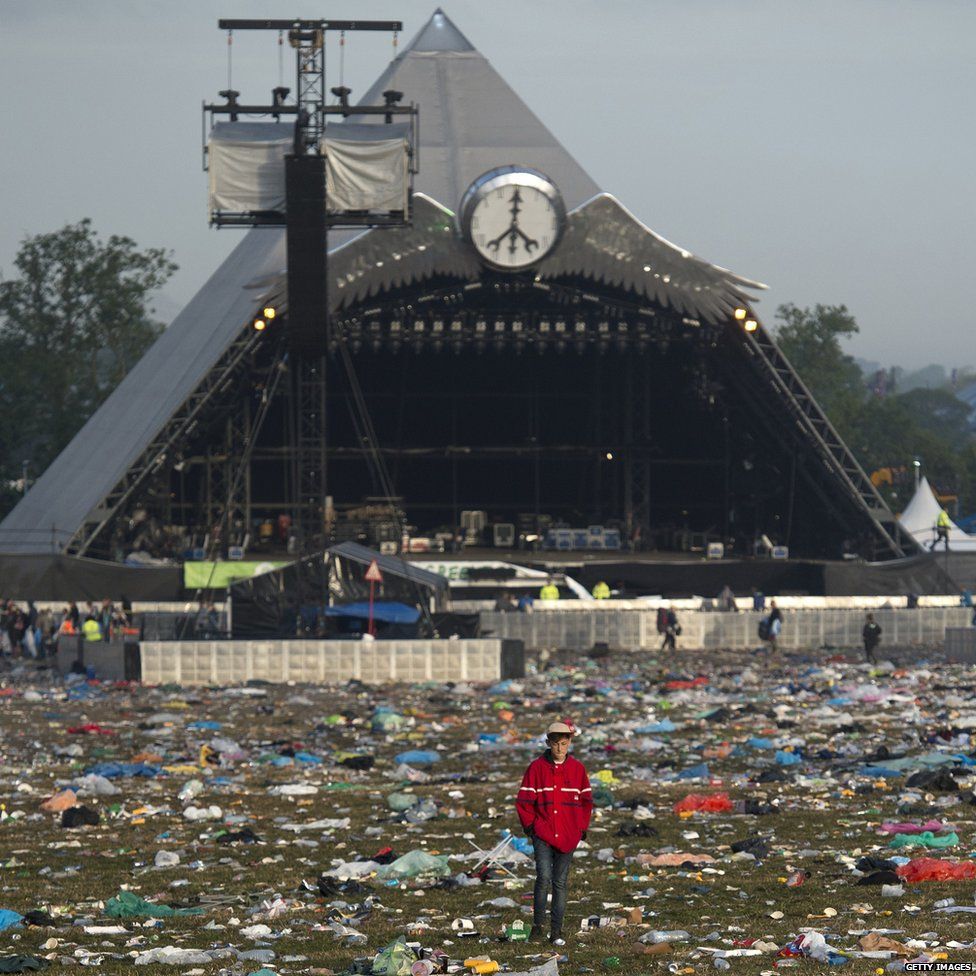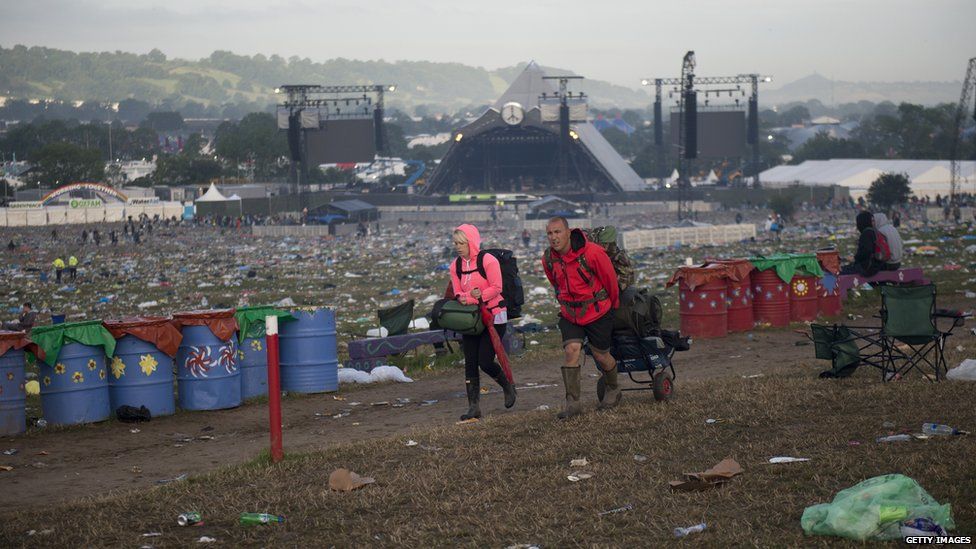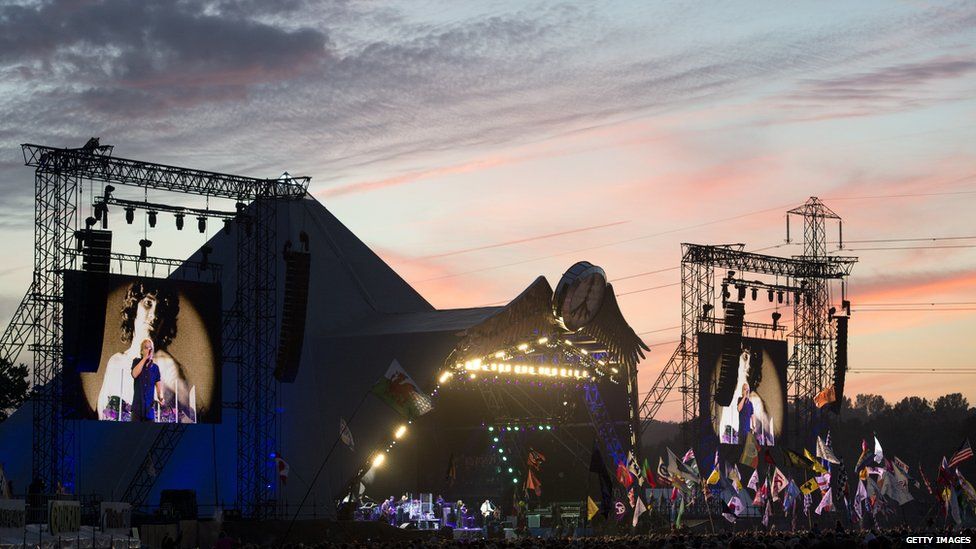 The Who brought the festival to a close with their headline slot on the Pyramid stage.